I've been following the cosplay community for a few years before I finally dared to try it on my own. It's still something that I occasionally do, when I have time and a good reason to showcase my creation like a Halloween party. By far my most favorite and accomplished project was recreating my Skyrim character in Studded Armor weilding an Ebony War Axe.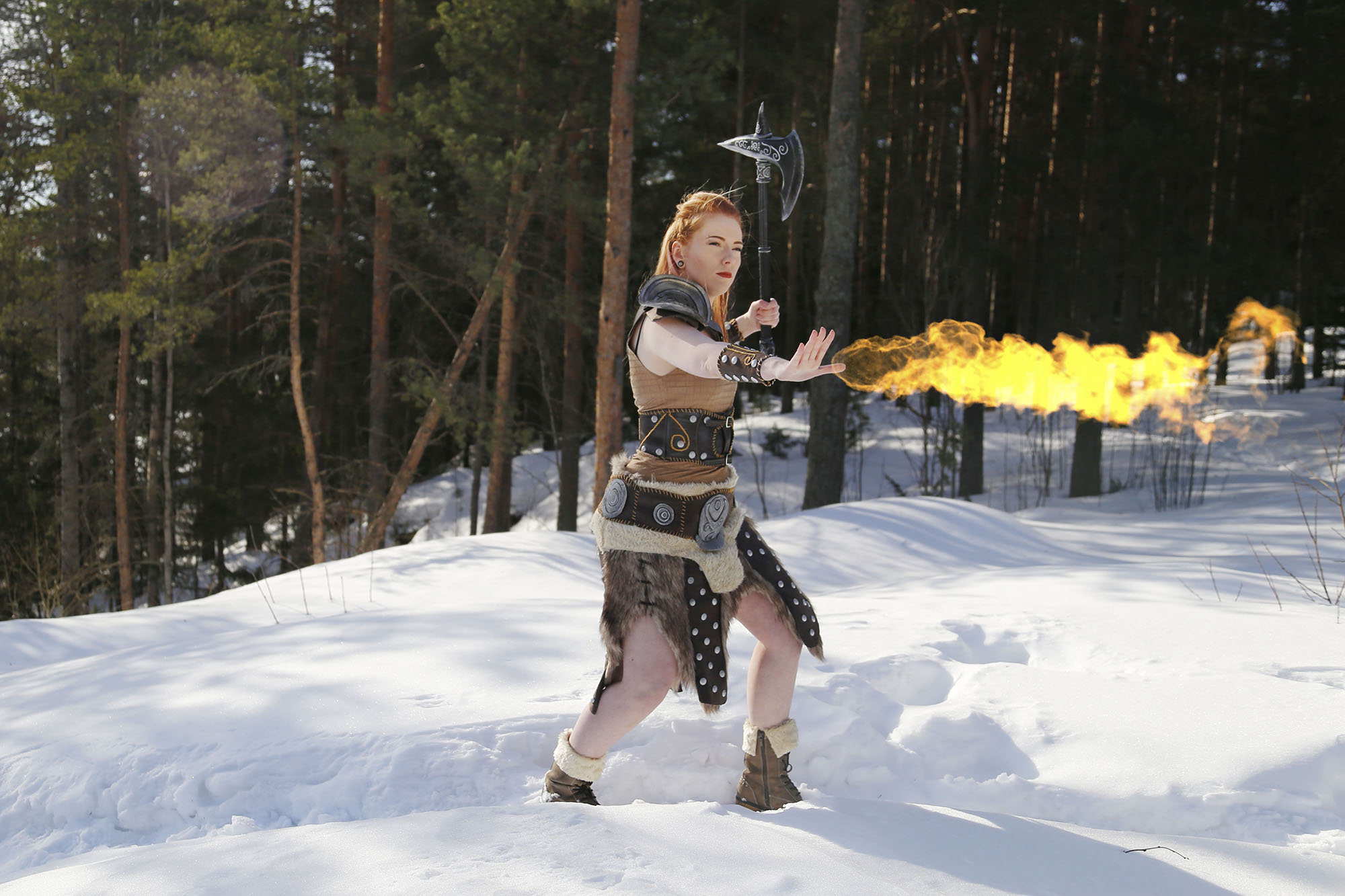 I spent the summer of 2016 playing though the entire Skyrim, this time finishing it. I've always loved the studded armor design and I thought it would be cool to recreate that and take the costume to Comic Con in Stockholm to show it off. Later in the winter I had the opportunity to do a photoshoot with the costume and in the summer I won first place in the cosplay competition at Nerdcon in Umeå.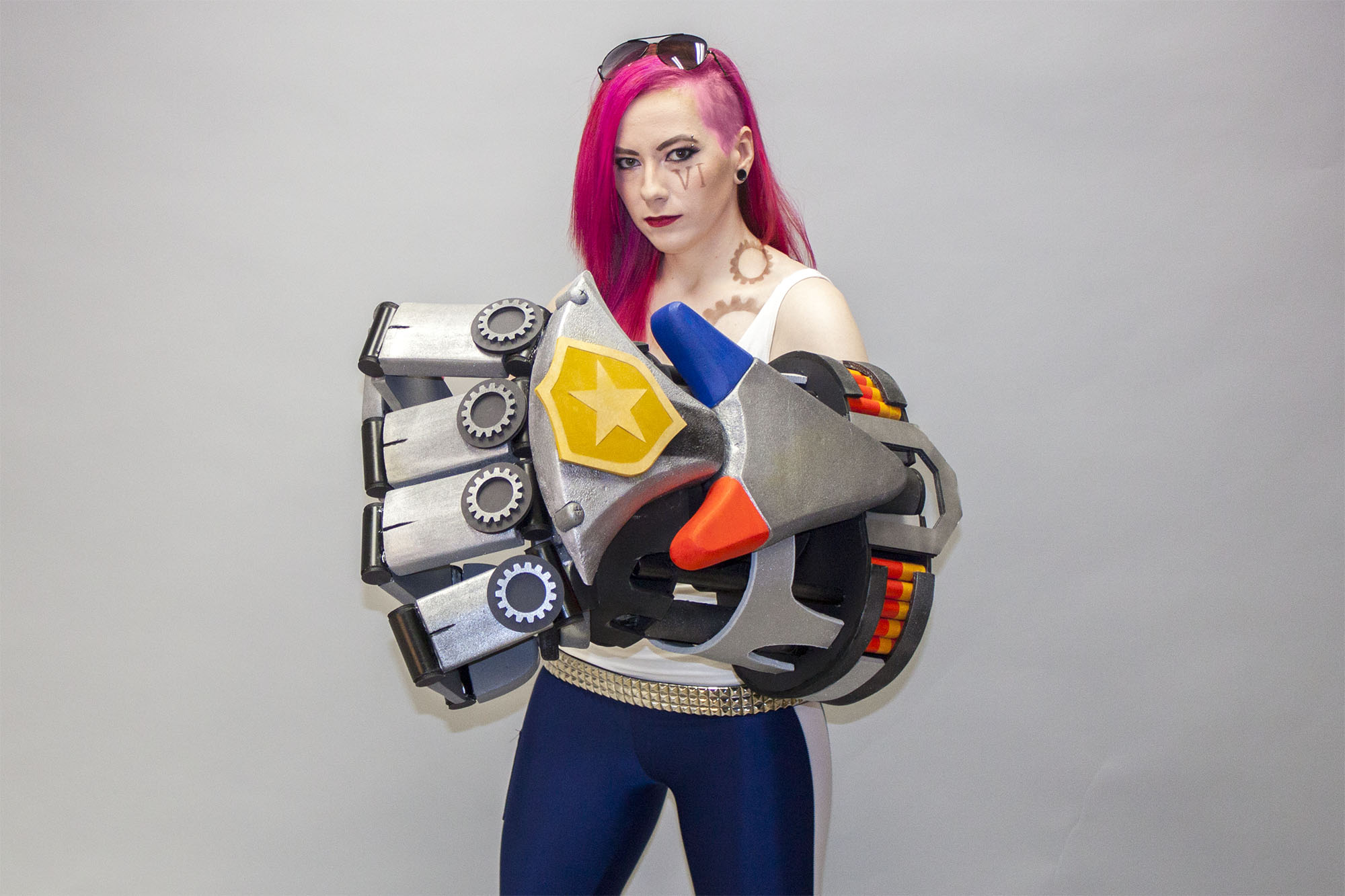 My first attempt at cosplay, or rather prop-building. The costume itself was simple and mainly purchased, but the interesting part as to build that gigantic gauntlet and how to build it. After many many hours it finally becam a reality!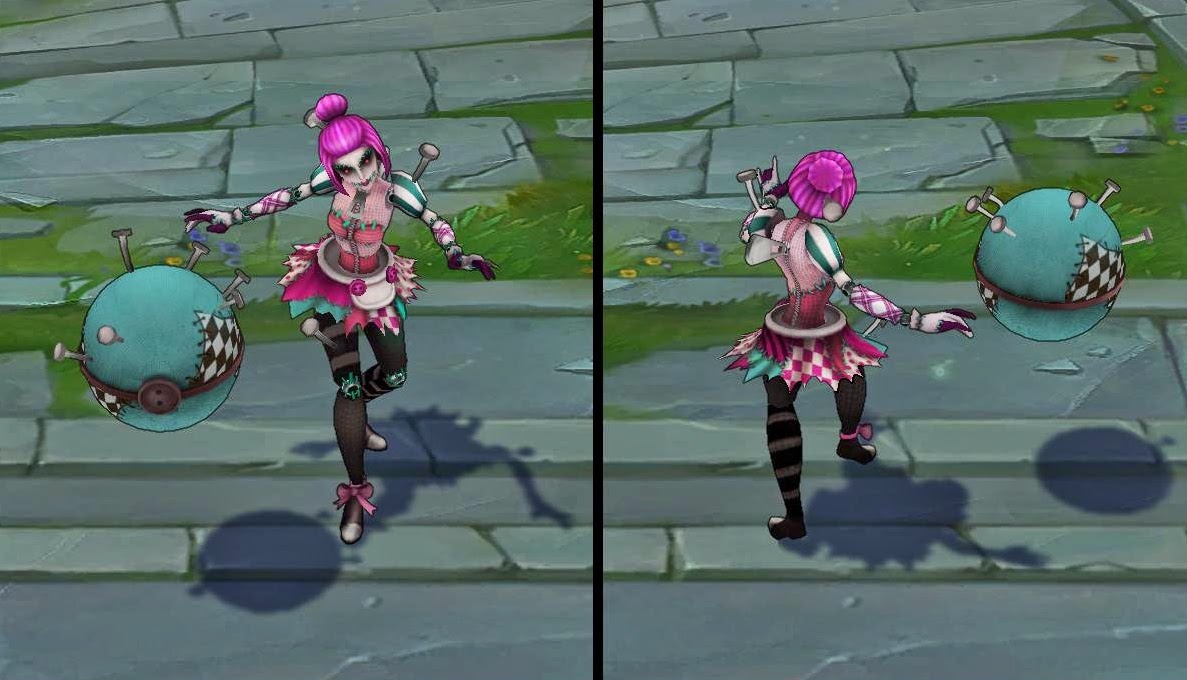 I wanted a scary-but-flashy Halloween costume, something that is recreation of another characterm, but isn't too dark and too heavy in terms of fabrics. I decided on an old skin for Orianna, since it presented an interesting challenge in having to sew the costume this time and props were not needed (even though I really anted to make a ball). Unfortinately no good photos of the full costume to date.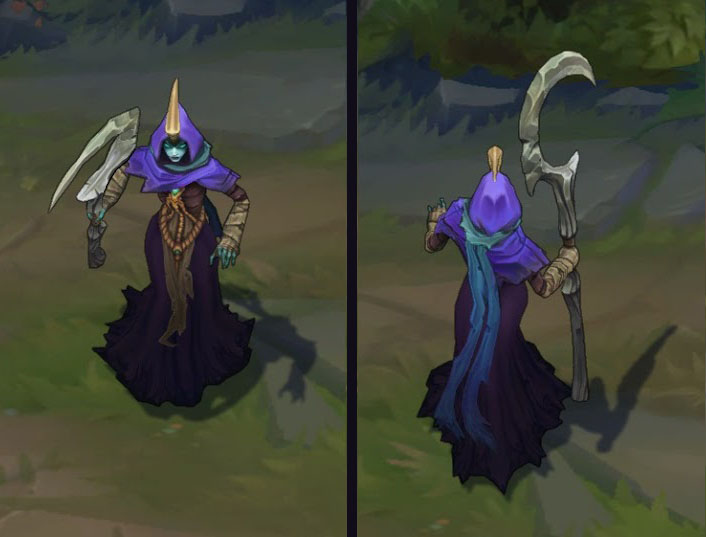 Reaper Soraka has been on my mind ever since I chose to do Orianna for Halloween. This time I did not have access to a workshop space at all for the first time, which proved to be extrmely challenging trying to create props with "home methods" using paper mache and easily available materials. I entered a competition at Nordsken with this costume, but unfortunately I don't have any good pictures from it.
I made this funny 2-day project of Omega Squad Veigar during a prototyping course at Umeå Institute of Design. The goal was to try to create something using Arduino and some random available components.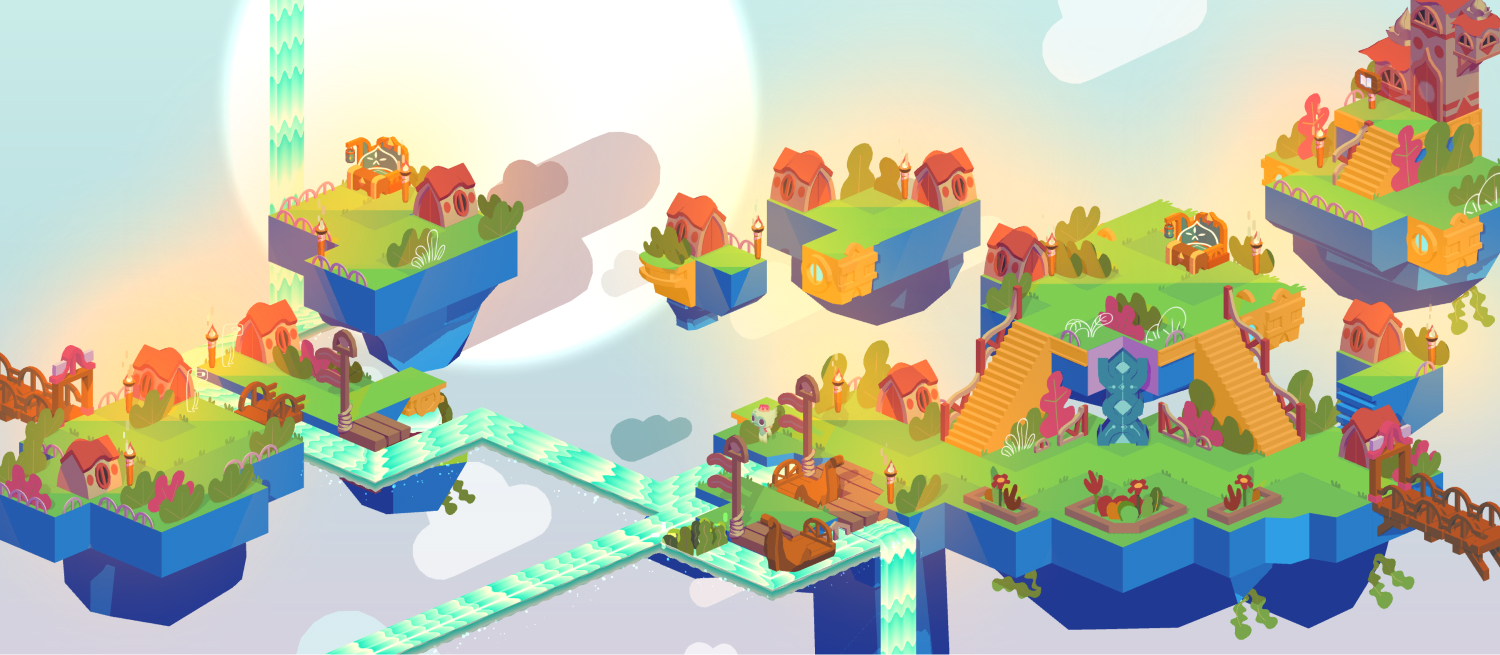 Fig: A Playtient Journey is an upcoming mobile game to help people build healthy lifestyle throught interacting with Fig.